0
Collapsible Section Example Project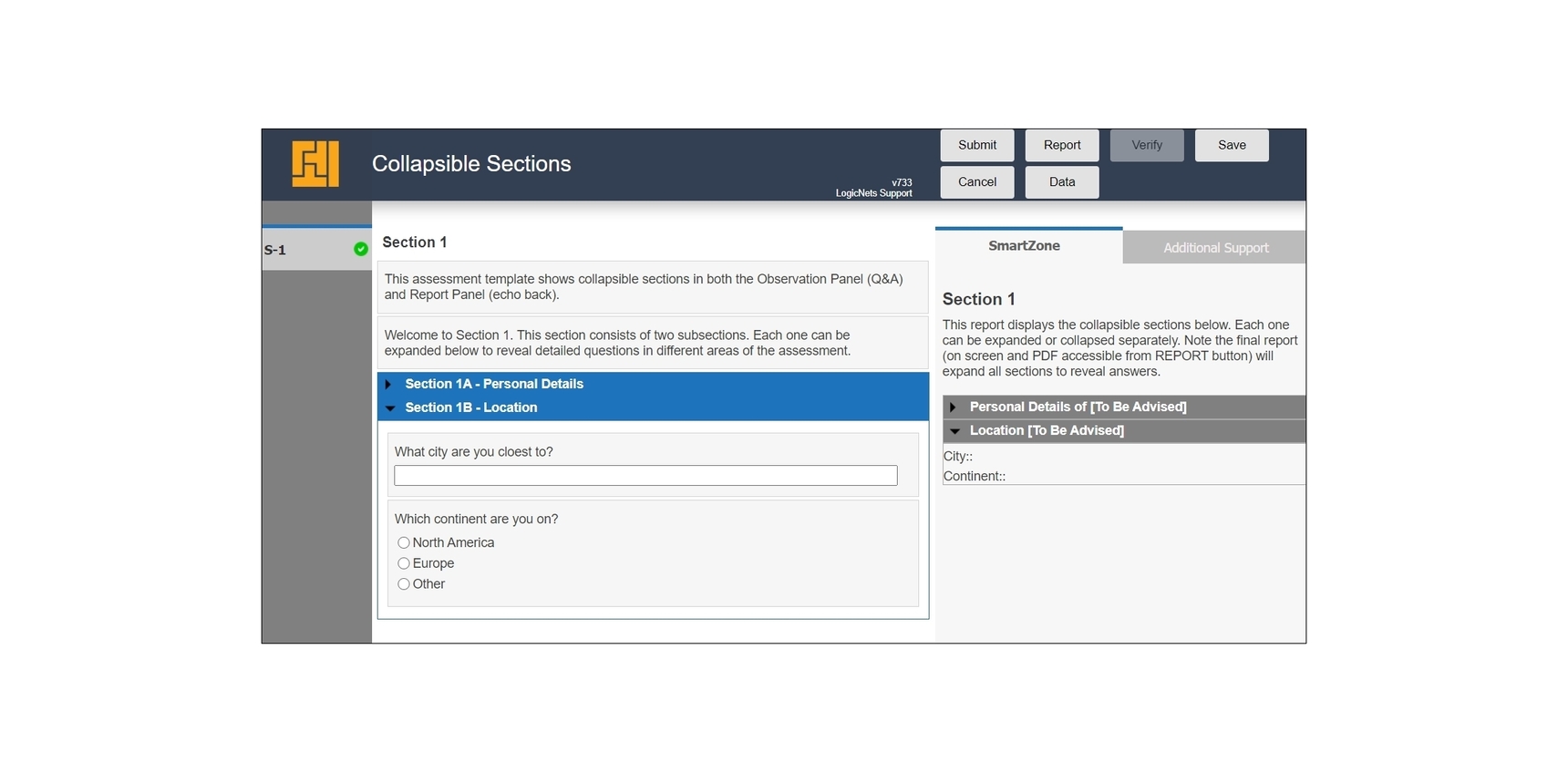 INSTRUCTIONS (for use in LogicNets Release 7.4 on)
Download the Assessment Framework application to your Designer and TEST the project.
Two collapsible sections are shown in the Observation panel, and two more in the Report panel. Explore adding information, hiding and showing the collapsible sections.
The open/closed state is set in the onstart folder and follows two scenarios: setting the state directly, and using a data object to control the state.