0
Collapsible Section Example Project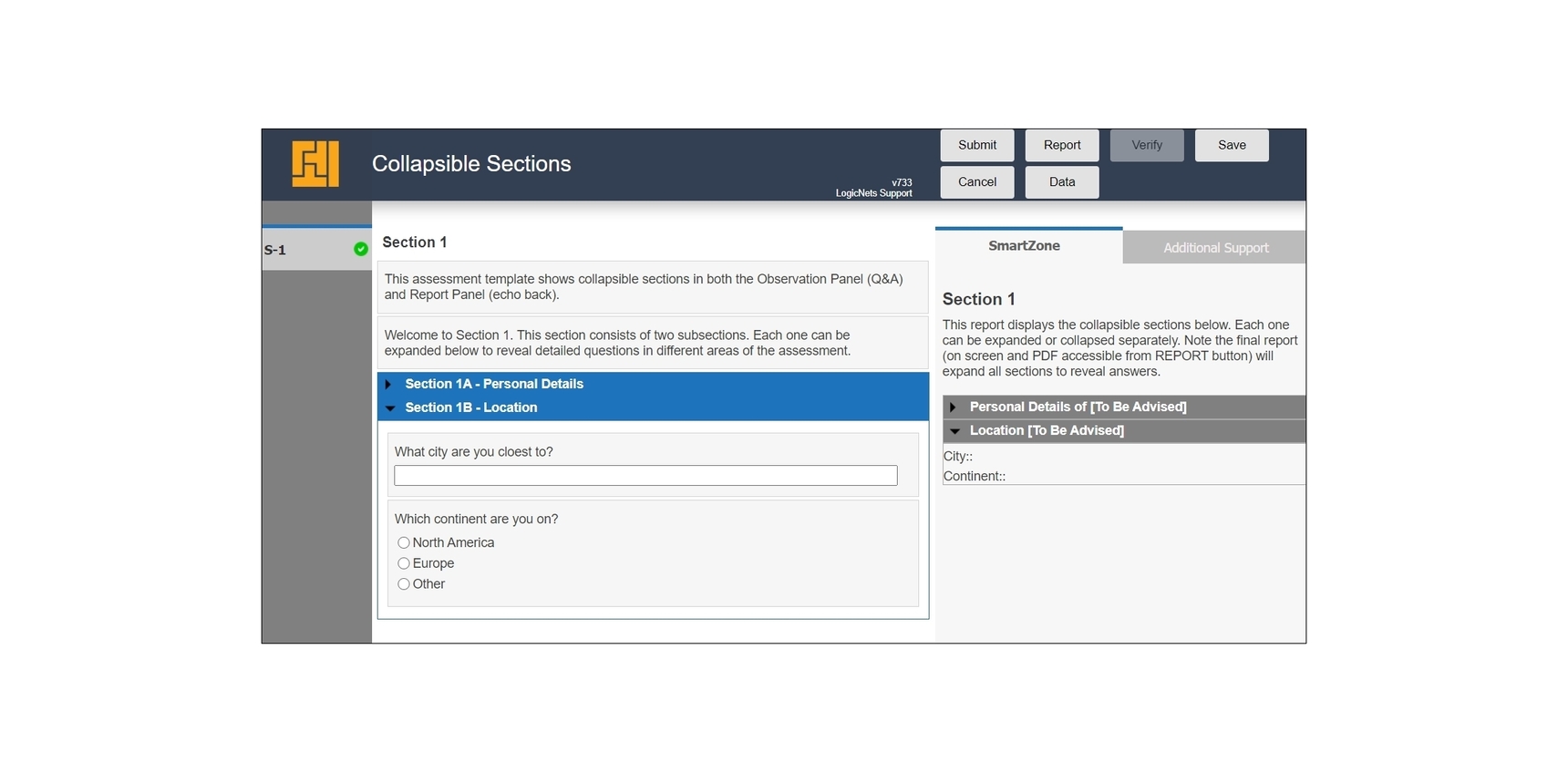 For use with LogicNets Release prior to 7.4.
This is an example of using collapsible sections in a project. Download the Assessment Framework application to your Designer and test the project.
The system shows two collapsible sections in the Observation panel and two more in the Report panel.
Explore adding information, hiding, and showing the collapsible sections.